This year marks the 50th anniversary of Truman Capote's classic, Breakfast at Tiffany's. In this 115 minute film, Audrey Hepburn managed to change American fashion, style, body idealization, and jewelry sales through playing the quirky, carefree Holly Golightly. I do believe I could watch this film again and again and never grow tired of it. I love how Holly is initially presented as an easy-going, freedom-loving young woman, but as the movie progresses we see the depth to her character. We see her fear of commitment, of being hurt, or living an "ordinary" life. We see her tendancy to run from difficult situations, and the intensity with which she proclaims her freedom, all the while truly living in chains. I think on some level many of us can relate to her character.
Audrey Hepburn as Holly Golightly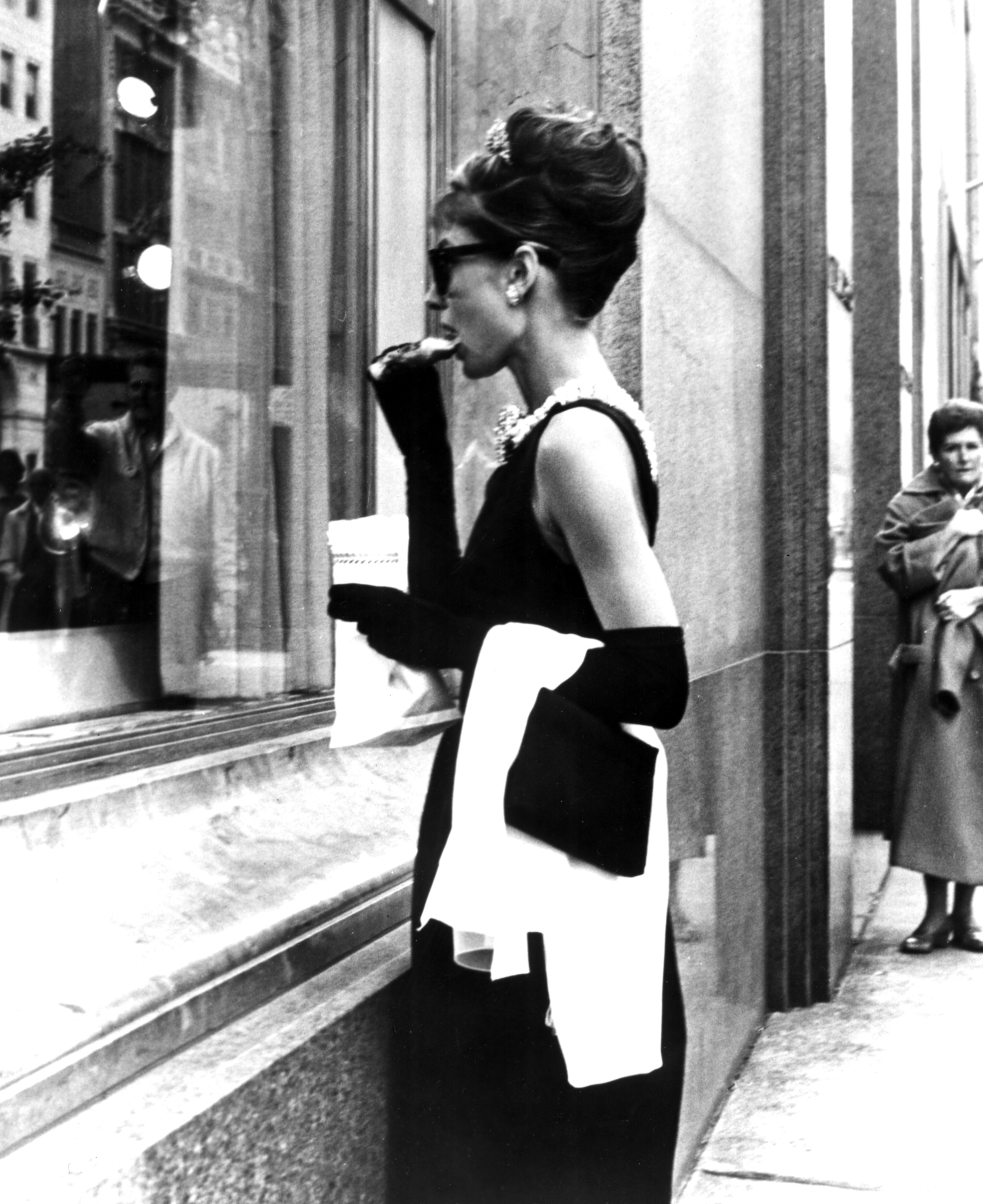 Peering in on Tiffany's jewels
In addition to the beautiful portrayal of her character, Audrey Hepburn also glamorized the classic little black dress (LBD). We have seen the tendency in fashion to always come back to the classic LBD, as every woman is flattered in black and for the many possibilities it offers in the way of accessorizing. Below are some of my most favorite movie snapshots...
And, of course, The Moon River scene. Such a classic song!
I wish I had more excuses to wear diamonds and big hats like Holly. Isn't she wonderful?