I would describe myself as a bona fide "Summer Girl." In fact, I can't help but love Leighton Meester's
Summer Girl song
from the movie Country Strong. The upbeat, carefree lyrics remind me of many days spent lounging by the pool, grabbing sno cones with friends and generally just not having a care in the world. I would love to have summer all year round, but one thing keeps me from saying this wholeheartedly- the delicious fall/winter fashions. Living in Houston, my summer wardrobe is quite limited. Although I love the city (did you know Houston turned 175 years old this past Sunday?!) the weather is a force to be reckoned with. In addition to triple digit temps, the humidity makes most clothes stick to you within 5 minutes of being outside. Most summer days when I am not at my 9-5, I live in cotton dresses and rompers.
Therefore, you can only imagine how I salivated over the September issue of Vogue while I perused it sitting outside Starbucks sweating from the heat. And can I admit something? I already purchased my winter coat. That is some MAH-JOR dreaming, friends, because there are probably 3 weeks in Houston where a heavy coat is necessary. But, please tell me, how I was supposed to turn down this sweet confection?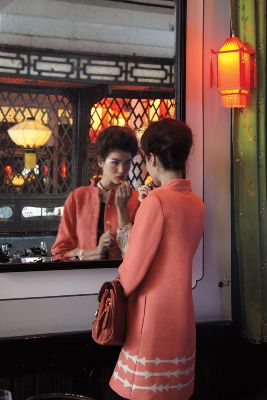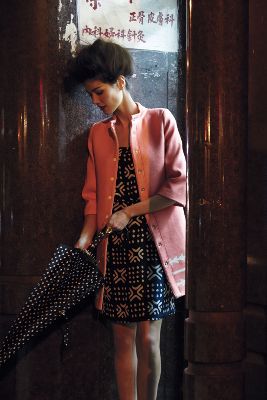 The Eastward Dress Coat by Anthropologie
is everything I could ever want in a jacket- three quarter sleeved, beautifully lined, slightly tailored, and coral, my absolute favorite color to wear.
What fall pieces have you dreaming?